Sisu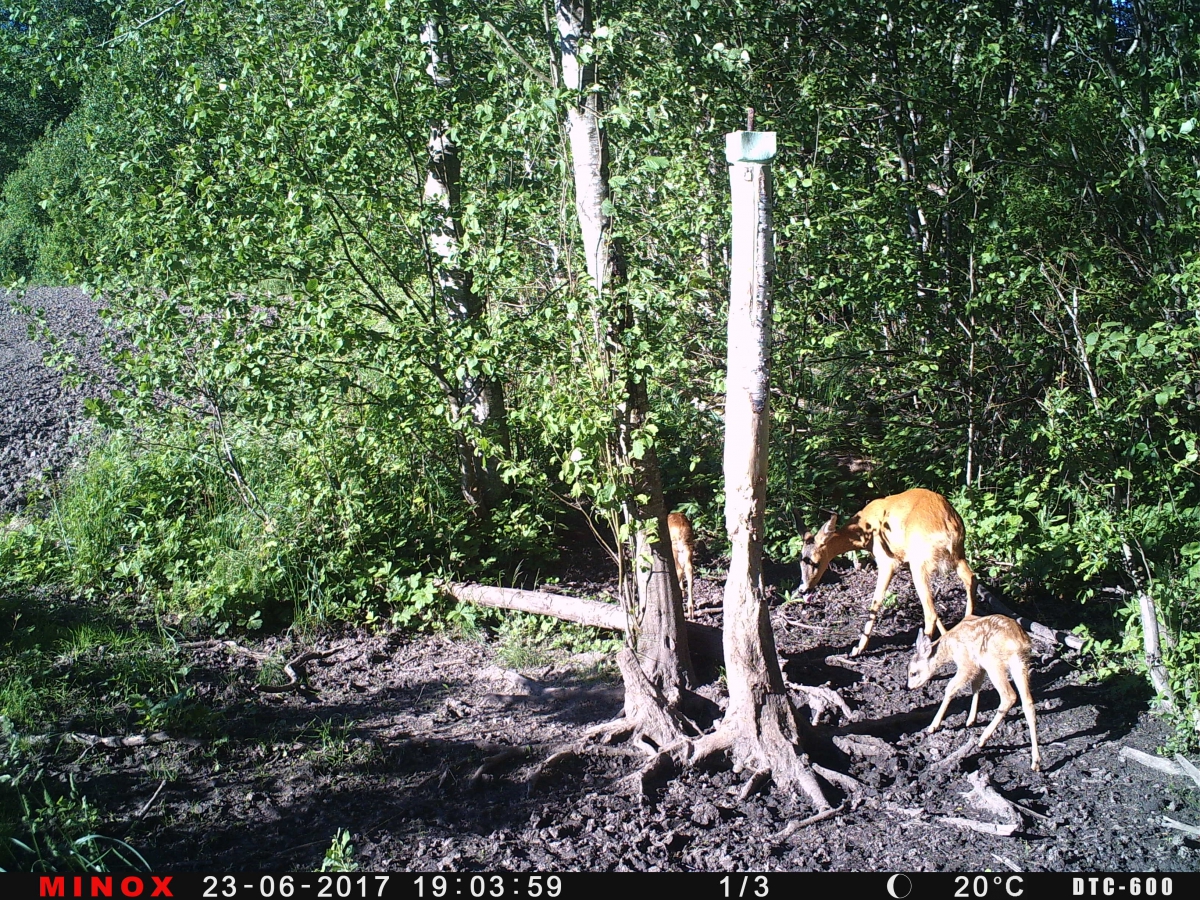 Roe deer mum with kid at the salt lick in August. The little one is so small yet that it gets a mouthful of milk from the doe every now and then.
Image sent by Priit Vahtramäe
Posted by the Animal of the Year Team 18.11.2017
Translation Liis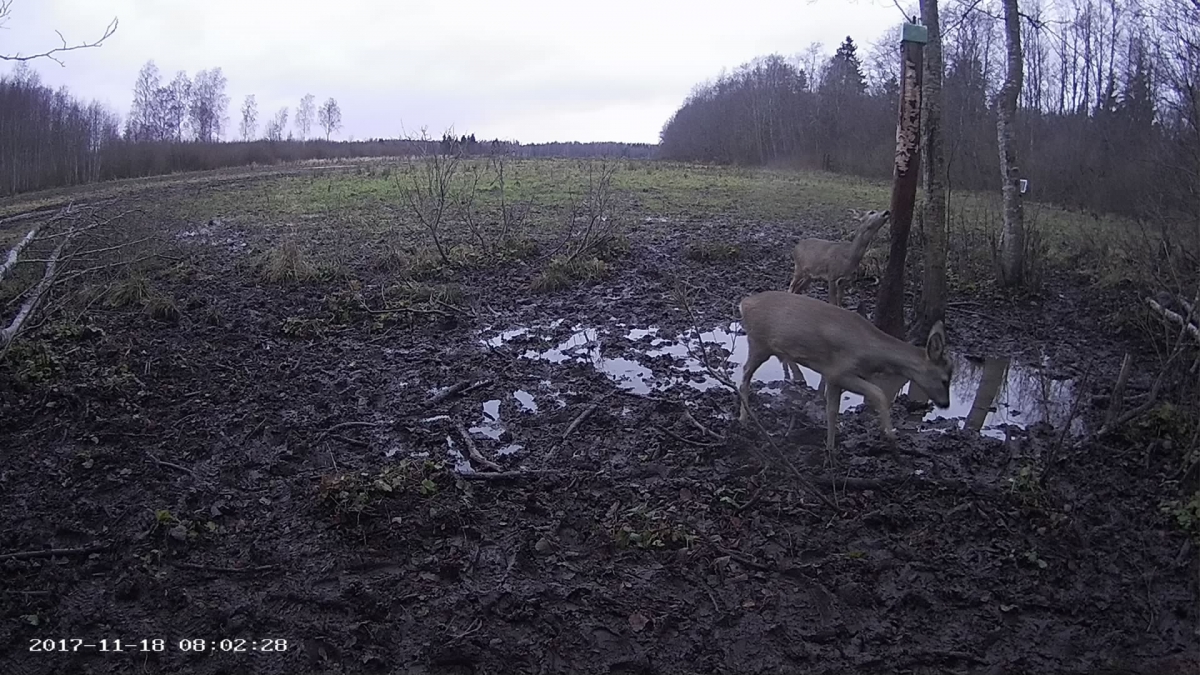 The roe deer doe with kid in November. The adult and the young one are already quite similar in size.
Image sent by  Omar Neiland
We installed the roe deer camera at the salt lick from where a view opens up to a field especially created for wildlife foraging, measuring about 2 hectares. On the left there is caraway, and to the right a mixture of rape and kale, "Põdra Diana". has been sown. The latter is meant for deer and elk. The other half, the caraway field, is for wild boar. Unfortunately the kales died off from a plant disease and now "weeds" have appeared there, mostly field pansies (Viola arvensis).
We only see the roe deer during daytime because the camera is powered by solar panels from which the power is not sufficient to light up during the long autumn nights. Fortunately the deer move around in daytime too. If the ground will freeze in the nearest future the deer will surely be quick to appear in camera view looking for things to munch on in the field.
Since there has been much rain in Viljandimaa too this year the salt lick looks quite soggy now, but it will improve in time.
Helen Arusoo