Sisu
The little buck – he is not really so "little" any more, already a grown-up buck - shows himself off in all his splendour, both in daylight and in the dark of the night. With the warming of the weather the animals come less often for "selfie photos". Today, on March 27th, the weather is already so fine that bees attempt to collect pollen from elders and hazels and make big flights. For the first time this spring.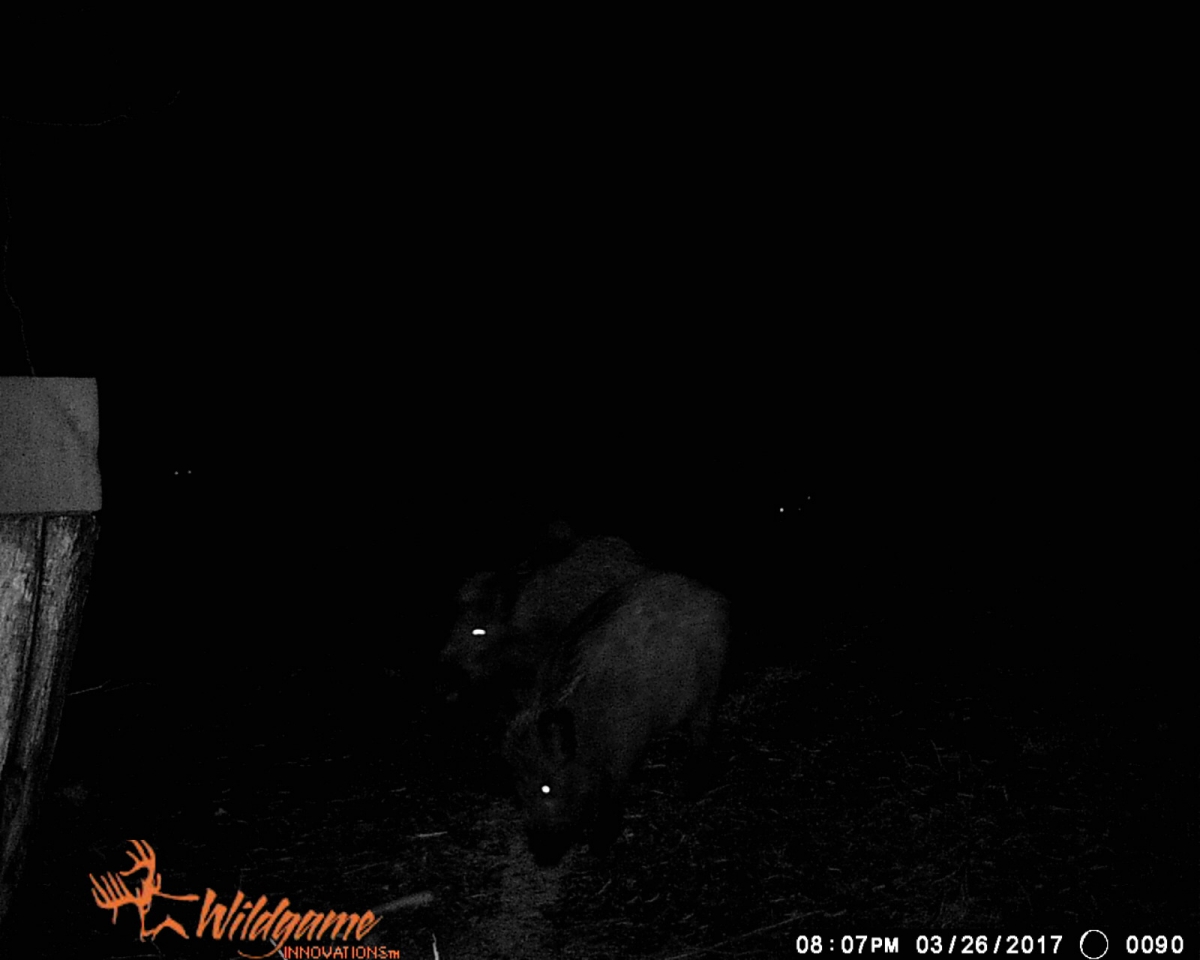 After a long time a wild boar herd also visited the feeding ground. All the grain was gobbled up. Still left are two carrots that the children laid there last time. As goodwill tokens. But, as facts confirm – a wild animal doesn't much care for roots laid out by people. I have noticed that an animal needs time to get used to a new kind of food, be it then carrots or cabbage set out for roe deer, potatoes for the boar or beans. At first they shun it, and for a quite long time. Grain is an exception here – evidently because its nutritional value is very high compared to roots. Roe deer, boars and raccoon dogs all take their share of grain. Let alone birds.
Now we are waiting to see when our male deer (or buck) will rub off the skin layer from its antlers. We hope that he will continue to come and show himself off for us until then.
Tõnis, father of Ridala Elementary School 4th class student Erik